ok. who doesn't love american idol? i mean, come on. you all know you've watched at least one full season. everybody watched at least one audition show, i know that. and most of us probably skipped the horribly lame seasons. (cough, season 6, cough) and ALL of us watched season 5, i know that too. anyways, i'm getting off track. on Wednesday, season 8's top 36 were picked and i just had to say a couple of things about some of them. so, here goes:::::




i really like Adam Lambert. he's great, and my aunt's favorite, so she insisted i post him.




AHHHHHHHHHHHH!!!!!!!!!! i don't know why or how, but i LOVE THIS KID. his name is

Alex Wagner-Trugman and is my favorite, hands down, this season.

maybe it's because he just seems like the one with the most sanity, maybe it's because he looks like my best friend that i'm in love with, maybe it's just random. who knows? but i do love him.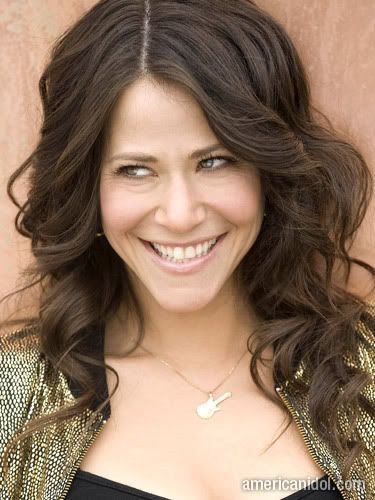 her name is Jackie Tohn, and she's another great contestant. she's unique and a great singer.




haha, i like this guy. Steven Fowler is his name, and i think i like him because he made and idiot of himself anf yet he still had enough to get those prude-ish brit judges to let him in.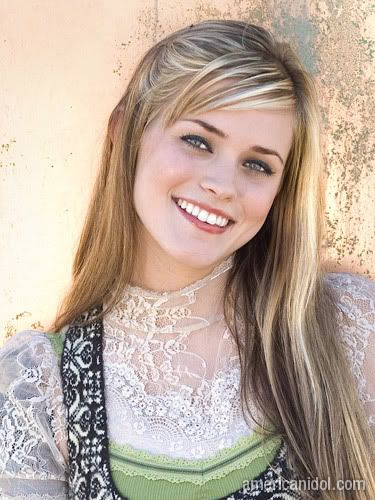 Megan Corkrey is another one of my faves. she's not obnoxious or stupid, just sensible and down-to-earth. we need more celebrities like that out there, if she wins.




well...this is Anoop Desai. yeah.....well, this one i didn't put on here to love. i mean, whatever, i don't hate him. but the whole situation is just weird. just, really?
did this guy really just get on to american idol. you say yes? well, ok, then. i guess that's fine....



her name is

Kristen McNamara. and i think she's good, and i may turn out to like her a lot.






here's Danny Gokey and just--Aww, who doesn't love this guy??? i mean, he's been through a lot, but he still stuns us with his voice and him and his best freind's bond is so amazing and real. I think i can safely say that, in general, America loves him.




hmmmm. this is Von Smith and he's another one that i really, really like for no particular reason, he just seems cool.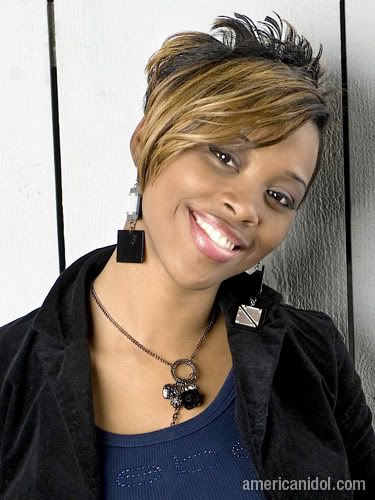 you gotta love Lil Rounds. somehow, she already had a rockin nickname before the show, which shows me that she's ready. i bet she's had it since she was like 4. my first decent nickname i got in 8th grade, and people just called me Hether for some reason. yeah, i don't know.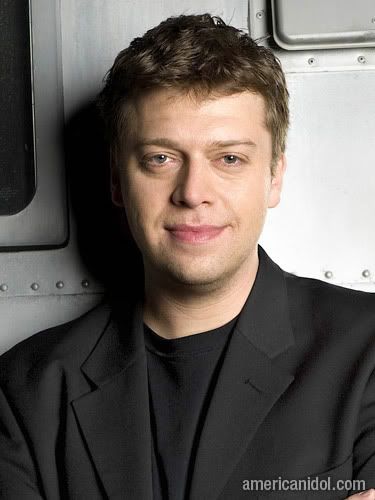 haha. here's Nick Mitchell, a.k.a Norman Gentle. you know him. i really think his whole thing is hilarious, because there's always that small chance that he's just messing with everyone by "switching" back and forth. hahahahaha...etc..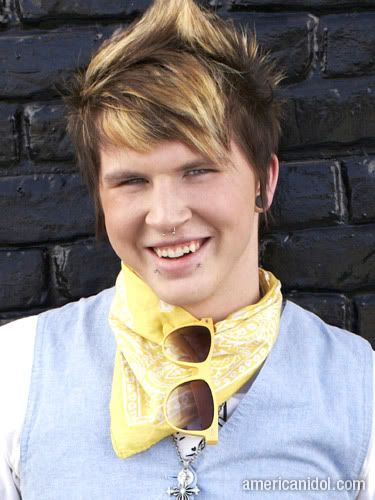 ahahahahahahahahahaahaaaaah! this is Nathaniel Marshall. I think he's great and hilarious in a good way, as does one of my best friends. many people think he's ridiculous, but whatever. i like him.




this is Stevie Wright, and i think she's rockin and i can't wait to see her perform. it's gonna be great.




hey, everyone loves Michael Sarver. he's amazing and has an amazing voice, and people like him make me happy.
__________________
well, that's my views on some great people that will be on season 8. i really do like them all (kind of) and hope they do well. i would be done with this post now.....
--but...
you know there's one more.
_________________





yes. ......her. Tatiana Del Toro. she can sing decent. enough for karaoke, but.....OH MY GOD!!!!!!!!!!! I thought people had a limit of annoying-ness and stupidity until now, and she crushed and mutilated all of my barriers. AUGH!!!!! i cannot stand one more episode of this chick. she'd better go as soon as america gets to vote, or i will be kicking america's ass.
_________________________

well, i'm seriously done this time. this has been a long post, so i really don't feel like chatting with you guys at the moment. see ya!!!